About
Gathering senior Program & Project directors
We bring together top project leaders and professionals from across industries to explore and address critical workflow and project execution issues & discuss strategies for a more sustainable value chain development. Join us for a dynamic and informative gathering that will inspire you to get projects completed within budget, on time and to full satisfaction.
CONFERENCE HIGHLIGHTS
Join the Conversation: Connect, Learn, and Innovate
Our mission is to provide a platform for sharing innovative ideas, best practices, and emerging trends across various industries. In addition to learning from world-class speakers, you will also have the opportunity to network with fellow professionals from around the world. Our events attract delegates from a wide range of industries and backgrounds, providing you with a unique opportunity to make meaningful connections and build lasting relationships.
The congress is an excellent opportunity to learn, socialize and build lasting relationships with other members of the field while also having a lot of fun!
Interested in speaking? Only a few speaker spots are available, please do get in touch →
Insights from the Frontline: Deep Dive into the Latest Industry Trends and Challenges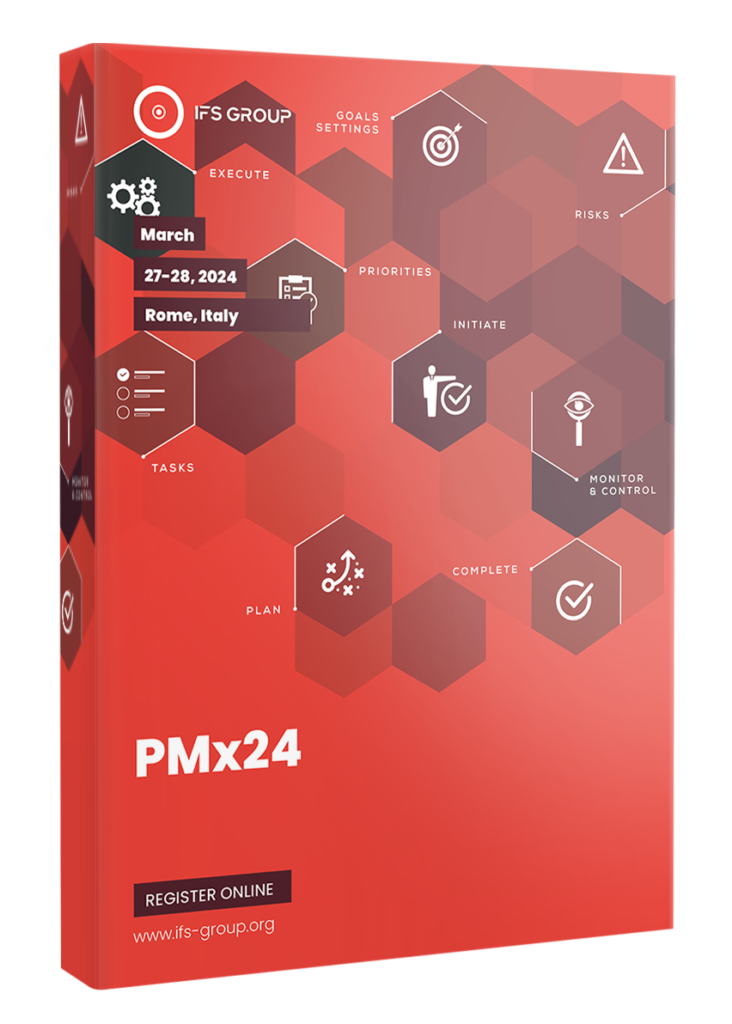 Download Program
New agenda just announced - please fill in the below and we'll forward you the PDF agenda via email, thank you!
​​​​​​​Frequently Asked Questions
Gain valuable exposure for your brand and help us ensure the success of PMx24 by becoming a sponsor or exhibitor!
Want to build valuable connections with Program and Project Directors from across Europe? Become a sponsor for this edition and join us in beautiful Rome in March.
No sponsors yet, become the first one!